You may not think about the siding on your home failing but over time it can and it can leave your home at risk for water damage, insects, and more. We've included some signs that you should look for which will indicate the new siding in Downriver Michigan is needed. If you notice any of these signs be sure to call a licensed siding contractor to install or repair your home's siding. 
👩‍⚖️🐜🌲🚧 Does Your Home Need New Siding in Downriver Michigan? Here are Some Signs 🏚️🏡🏘️
If you notice any of the problems or signs we've listed below make sure you have a qualified siding contractor make repairs to the siding or installs new siding. There are many different siding materials that can be used today and they can make your home look amazing. However, they will need to be properly installed by a licensed home improvement contractor in Downriver Michigan.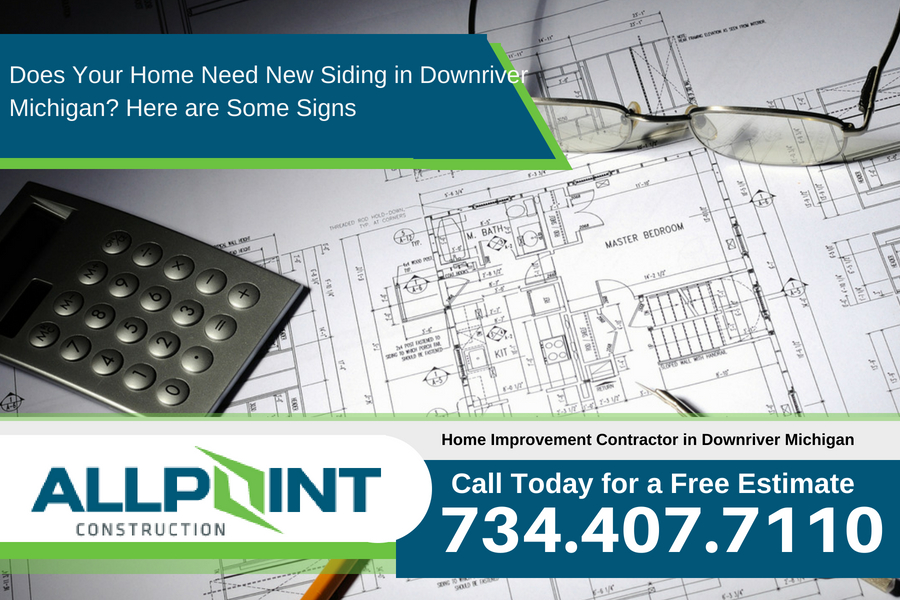 Dealing With Constant Maintenance Requirements of the Siding
Do you have to apply a new coat of paint to your home every five to six years? Should the answer be yes, it is a strong indication that your siding needs to be redone, and, that is because something is wrong with it. Siding that is of very high quality will keep its color and shape for up to eight or ten years. If your siding is peeling, cracking, or chipping, it means it needs to be replaced.
Has the Siding Started to Warp or Pull Away from the Home?
You should always make sure to do visual inspections of different areas of your home. It indeed pays to do so. For your siding, a quick walk around your home can make sure the siding is not warping. Heat can sometimes cause the siding on your home to warp. Sometimes however, it's just the nature of the siding especially if the siding is wood. If you see siding that is warping on your home be sure to get it checked or replaced.
Increased Energy Usage in your Home
Siding on a home and the underlying insulation provide an energy efficient barrier for your home. Keeping the costs to keep the home cool during the summer and warm during the winter. However, when the siding is failing on your home and it starts to get drafty the energy costs will likely go up simply because the siding is not as energy efficient as it once was. Installing new siding on a home can make it more energy efficient as well especially when siding insulation is added to the home improvement project.
Are There Visible Holes in the Siding
Even the smallest of holes can cause concern when it comes to your home's siding. Why is that? If you find any gaps in your siding, it can be the result of insects, and these insects have somehow gotten past your siding. The damage from these holes can result in moisture, which can escape into your home, via these insect-made holes in your siding. Plus, if the cracks or holes were caused by some other problem with the siding it gives insects a way into your home to cause more damage.
Has the Siding on Your Home Faded?
Siding is something that can hold its color for as long as their rating. If your siding starts to fade after a while, it is a sign of one thing, and this is that the siding's waterproofing has finally run its course. It's a definite sign that your siding will need to be replaced. Installing new siding can give your home a huge appearance boost which can make it worth more by increasing the curb appeal of your home as well. Not only that but you can also gain more energy efficiency with new siding installation in Downriver Michigan.
Get a Quote on New Siding for Your Home
When your home's siding has problems it's best to get it repaired or replaced as quickly as possible. Allowing problems with your siding to persist it can lead to more damage to your home. Call one of the best home improvement contractors in Downriver Michigan today to get a free quote on new siding. All Point Construction is a fully licensed and qualified siding contractor. Call today to get a free quote at 734-407-7110