A lot of people who used to buy siding from Siding World have been wondering where they can get that same high-quality siding installation. Well, wonder no more, because Allpoint Construction, a reputable siding contractor in Downriver MI, purchases most of its materials at the same place.  They source most of their siding materials from ABC Supply, which recently acquired Siding World. So if you're looking to jazz up your home and need superior quality, exceptional customer service and affordable prices, you've come to the right place. Besides featuring the familiar siding products you love and respect, Allpoint Construction also provides: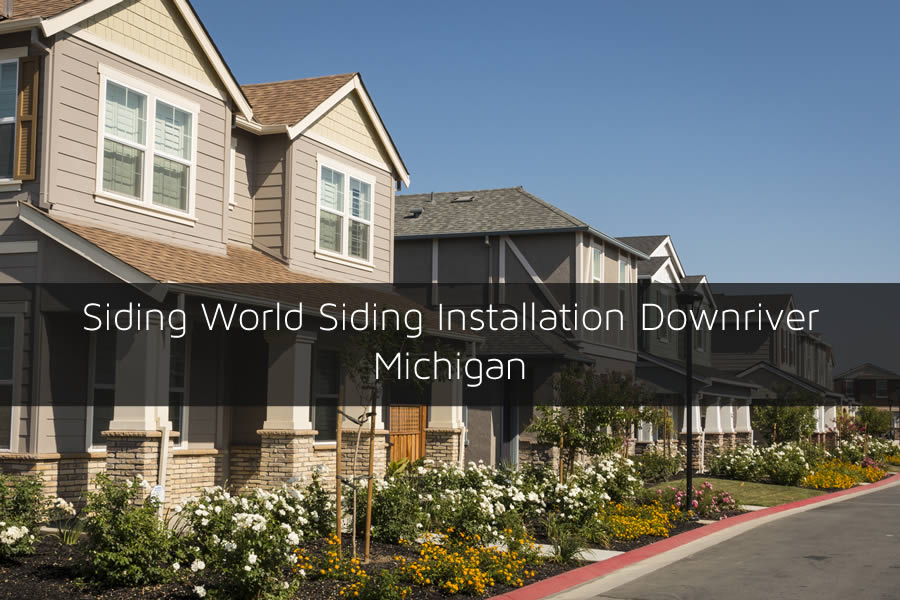 A highly skilled on-site design team and 3-D design software so you can plan your residential or commercial project from start to finish
Full-service construction and building services, from roofing and siding installation, to deck overhangs, CertainTeed and GAF materials, full warrantees, and reasonable pricing and payment plans
Recommendations from tons of customers, both residential and commercial, as well as from agencies such as Angie's List and the Better Business Bureau
Siding emergency services and help with homeowners insurance claims
New siding adds dimension to your home
It's not easy to find a good home improvement contractor, but Detroit Remodeling Contractor can steer you in the right direction if you're looking for excellent siding from a company that buys its materials from ABC Supply, purchaser of the popular Siding World company. If your siding is looking worn, is bubbling, has holes or is falling off, we can help.  Allpoint Construction has been making Downriver Michigan home and business owners happy since 2014. Our family-owned and operated business is top-rated and ranked, known for responsive service, one-on-one personal attention, and a beautiful selection of siding, roofing, doors, windows and more.  We have a lovely and grand showroom in our Allen Park, MI headquarters, so you can really have a hands-on experience and see our products up close.
If you're considering selling your home, new siding is a big plus – that's what prospective home buyers are looking for – siding that is durable and beautiful.
Don't be fooled by amateur contractors
If you don't do thorough research on a home improvement company in Southeast MI, you might end up hiring an unscrupulous contractor, one that is not licensed or certified, let alone insured. If they aren't credible, you may end up paying a down payment, or the entire bill in full, only to be left with an unprofessional job. Home improvement and remodeling can be costly and time-consuming, but when you have a website like Detroit Remodeling Contractor on your side, you have an edge on where to find the most reliable companies. If you hire the wrong company, you may have to start from scratch and search for another contractor in your neighborhood. If you start off using a company like Allpoint Construction, you'll be way ahead of the game, and enjoying your new siding, doors, flooring or roof in no time. You can trust our exceptionally trained and friendly siding installation professionals to do a phenomenal job in your Downriver home, and that's a guarantee.
We take our customer service pledge seriously, and plan every detail from beginning to end. We take care of all the setup, installation, cleanup and permits so you don't have to do a thing. Plus, we offer free home inspections to check for any signs of siding damage, and present you with a detailed report of its current condition. You're never under any obligation to sign a home improvement contract either. We've built our reputation on solid expertise, outstanding siding materials from ABC Supply, formerly Siding World, smiling faces, and solid talent.
Detroit Remodeling Contractor is here for you
Serving you is our #1 priority. We want all of our customers to be completely satisfied.  By choosing a company like Allpoint Construction, you're treating your home like it should be, with tender loving care. We truly care about your home's safety and strength, that's why we only use the best materials in the industry. By consulting with a top-ranking organization, you'll be saving yourself precious time and money. So why not give it a try? Your new and improved home awaits.