Sometimes, we can get a little too cramped in our homes and need just a bit of extra room. Maybe there is a new addition to the family or you just need some extra space in your home. Whatever the reason why you need the extra room there are some things you'll need to consider when getting an addition built onto your home. Hiring a contractor in Michigan to build the addition for you will help you but you'll also want to consider the tips mentioned in this article as well. 
🏚️🏡🏠🏘️ Tips for Building an Addition to your Home In Michigan 😀⭐️🌞⭐️
An addition on your home can be large or small. In fact, many home owners simply want a small bathroom added or a small room to make a home office. While an addition can certainly give you some extra room you can also choose to get an attic remodel or a basement remodel done on your home as well to give you some extra room. Both of these options may be less expensive than building an addition to your home.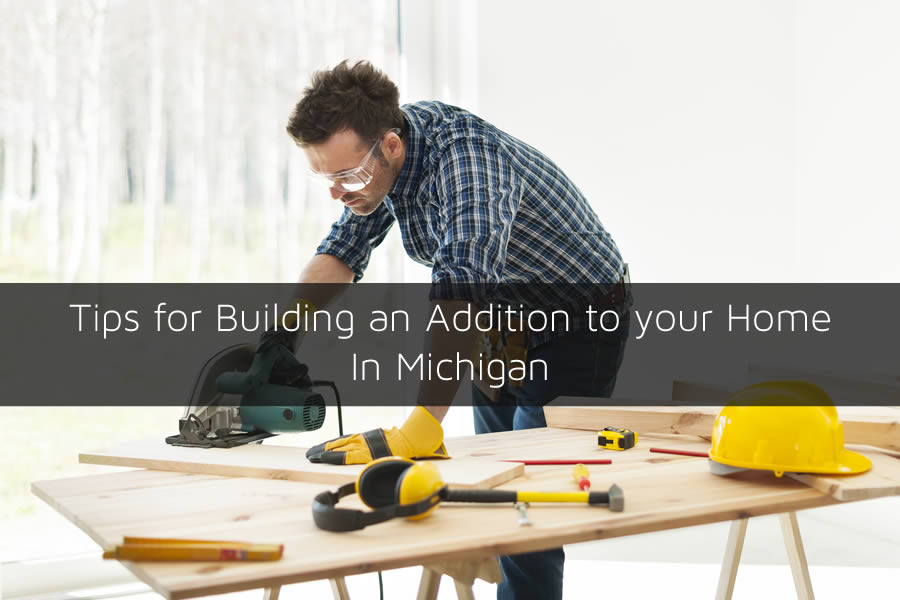 Choosing an Ideal Addition
Unlike our cars which usually are only used for a few years before being traded in for something else, our homes stay with us for much longer. One thing you'll need to consider when adding an addition on your home is just how you will use it. Making sure you build the addition in a way that allows you to use it and grow into it is key. For instance, if you're adding a spare bedroom or a nursery you may want to consider also adding a bathroom. As the child grows it will become their room and they can have a bathroom. Also consider the fact that the room size is large enough. Building a room for a home office may be smaller but you may want to change this into a spare bedroom later.
Hire a Licensed Contractor
With any home improvement project you'll want to hire a licensed, professional home improvement contractor. A contractor can help you better understand certain aspects of the project as well. Things such as load bearing walls and foundation requirements aren't going to be known by most people and hiring a professional contractor can help with this. Many townships will require a licensed, insured home improvement contractor to do most of the work on the addition as well. Plumbing and electrical work should only be done by qualified professionals because these things can create havoc if done incorrectly. Plus, a licensed contractor will have much more knowledge of building codes and permit requirements as well.
Know the Zoning in Your Area
Before you make any plans on building an addition to your home the very first thing you'll need to do is check the zoning in your area. Sometimes certain neighborhoods may have restrictions in place on sizes of homes, additions, and more. Requirements may be in place that require your home to be under a certain height, a minimum distance from properly lines or roads. You may even be required to only have a single structure on a single plot of land. Sometimes the home owner's association of your neighborhood will also have requirements. Be sure to check these things out before planning on building an addition to your home.
Don't Forget About Energy Efficiency
Adding more room to your home can be great. Things like a solarium where you can enjoy the warmth of the sun as you drink morning coffee can really be amazing. But, with your addition you'll also want to think about adding more energy efficiency to the room as well. This can be from higher quality windows which better insulate to using green, eco-friendly roofing on the home as well.
Get an Estimate on Your Home Addition
If you're ready to get started on an addition to your home the next logical step is to contact a fully licensed and insured contractor in Michigan. All Point Construction in Michigan is one of the best rated home improvement contractors in the Detroit Michigan area and offer free estimates on home improvement projects. Give them a call today to get a free estimate on your home addition at 734-407-7110